A Welcome Address

From the Principal
It is with a great deal of enthusiasm that the entire management and staff welcome all new and returning students and parents to a new school year! Each new school year brings joy, excitement, and anticipation for the many great opportunities our children will experience and this 2016/2017 session will be no exception. Choosing the right school for your child is of utmost importance to many parents. A child needs to develop in a right environment, get the right set of skills, not only mentally, but also physically and socially, The College offers you this and more. The College offers a comprehensive and all-embracing curriculum for academic excellence and total development of its students into responsible citizens. It promotes the THREE domains – Cognitive, Affective and Psychomotor. At the cognitive level, three years of Senior Secondary education leads to the award of West African School Certificate, awarded by West African Examination Council (WAEC) and Senior Secondary Certificate, awarded by National Examination Council (NECO). Bringing together young Nigerian children from different parts of the country and exposing them to the same socializing influence so that they can come to acquire a mutual understanding of the similarities in each other's culture and thereby develop a sense of unity as well as appreciation of the privileges and challenges of their common Nigeria citizenship and to serve as models and pacesetters in every aspect of secondary educational provision but particularly so in the areas of physical facilities, academics and student conduct. We are grateful for coming to our website. You are invited to have a tour of the departments in the school. Do have a great time going through the website. Thank you.
Principal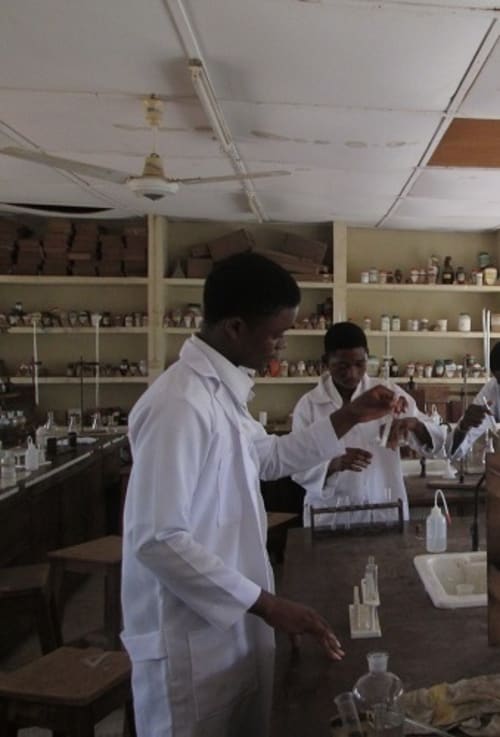 About
Us
Quality Education For Your Children
Our Teachers are committed to giving every child in our care their best. They are trained to be patient, intelligent and meek enough to provide this unmatched service in secondary education.
We ensure that our training can prepare your children for a solid academic journey and very importantly enable them excel in their final exams.
We are interested in the multifaceted development of Wards committed to us, as such we include other activities as part of our curriculum that can cater for the physical, social and psychological development of your Wards. Extra-curricular activities include; Sports and recreation, Literary and arts, Debates and so on.
Latest News
WE KEEP YOU IN THE KNOW
From Our
Gallery
Just a sneak peek at what we've been upto.

I would like to appreciate and commend the school management for this wonder and mind blowing platform created to solve students request, complaints and challenges. I just joined the school this session(2018/2019), and am indeed impressed with the quick response I got when I had issues with checking my result and logging into the school portal which was resolved promptly. I am greatly honored to be part of this great college. Thanks for all your support and for creating an avenue where students needs will be met. Long live Federal Science College Ogoja.
Saviour Adoga Agwu (Student)
Your teachers are awesome, you did a wonderful job and I am super grateful
Mr Olami
Subscribe To Our Newsletter
BE THE FIRST TO KNOW WHAT'S HAPPENING